Over 1,700 Steinway Artists
Without them, a Steinway piano is silent. But together, the artist and piano create music — such beautiful music that most professional pianists choose to perform only on Steinway pianos.
For decades Steinway & Sons has cultivated special relationships with pianists from every genre. From classical pianists like Lang Lang, to jazz stars like Diana Krall, to pop icons like Billy Joel, to "immortals" like Irving Berlin, Cole Porter, Sergei Rachmaninoff, and Arthur Rubinstein — more than 1,600 artists make the Steinway their own.
"There is no way but Steinway." - Lang Lang
"It is a privilege and an honor to perform on Steinway pianos." - Diana Krall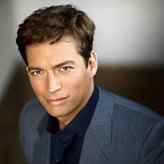 "With a tone so rich, I would never be afraid of the dark. Steinway is the only and the best!" - Harry Connick, Jr.
"I have long admired Steinway pianos for their qualities of tone, clarity, pitch consistency, touch responsiveness, and superior craftsmanship." - Billy Joel
"My first choice is Steinway." - Yundi Li
"The Steinway piano is the most versatile instrument I know." - Mitsuko Uchida
"Steinway grand pianos are the best in the world." - Maurizio Pollini
"The Steinway piano is such an incomparable instrument. Due to its virtues, I am able to express all my musical feelings." - Daniel Barenboim
"I wish to thank Steinway for its wonderful pianos which I've been privileged to play in all my concerts. There is no piano like it in the world." - Evgeny Kissin
"Sometimes a Steinway plays better than the pianist, and it is then a marvellous surprise." - Martha Argerich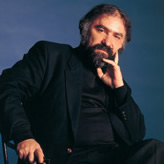 "I choose to play the Steinway because of its wonderful clarity, tonal diversity and the wide dynamic range that it enables me to achieve." - Radu Lupu
"The Steinway piano is the most harmonious implement for musical intention. It completes what is beautiful and artistic." - Yefim Bronfman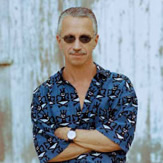 "I've played Steinways since my childhood. I can't remember the first one I played, though over the years it occurred to me that only a Steinway piano would have the kind of consistency that would allow me to mold my work through it." - Keith Jarrett